stark bollock naked
(play, 2019)
written in English
Published by Black Fountain Press as part of HIGH FIVE!
Tick-Tock. Tick-Tock.
It's the biological clock.
A modern-day chick flick (but with a real naked body and honest conversation) about a woman's quest to unravel the motherhood question: What to do with those (ageing) eggs? How to rewire the brain? Everyone around her seems to be moving and she's stuck still with the tick tick tock of the biological clock, her own expectations, and everyone else's too. Featuring intricate video mapping on a naked body, a mini-orchestra of gynaecological instruments and egg recipes in song & dance, stark bollock naked is a tragicomedy about reclaiming the body and resetting the mind.
TEAM:
produced by anonyma coproduced by neimënster
supported by Camden People's Theatre in partnership with CID Fraen an Gender
with the support of Oeuvre Nationale de Secours GD Charlotte, Fondation Indépendance and FOCUNA
writer/director Larisa Faber
video designer Louise Rhoades-Brown
composer Catherine Kontz
designer Mélanie Planchard
choreographer Hannah Ma
artistic collaborator Anne Simon
content creator Maida Halilović
stage manager Max Stoltz
with: Larisa Faber and Catherine Kontz
Selected for VAULT2022 and VAULT2023.
PRESS:
"It's funny, it's smart, it's complex, it's relatable."
Tracy Heindrichs, DELANO Magazine (09.03.2022)
"Urgent and restless"
Janine Goedert, d'Lëtzebuerger Land (13.12.2019)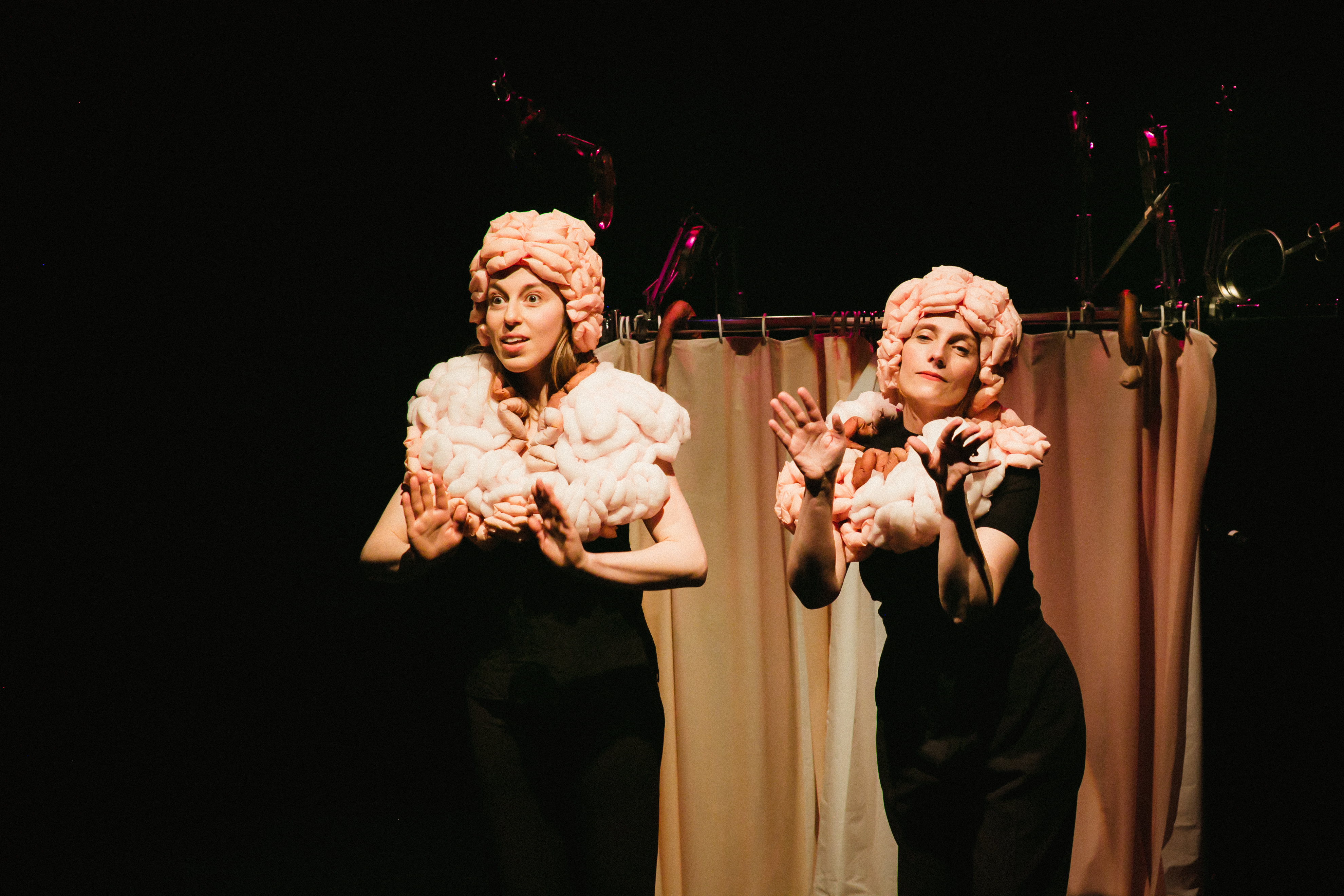 project cover photo © Larisa Faber // production photo © Jeannine Unsen