GOOD GIRLS
(play, 2022)
multilingual (English, French, Luxembourgish & Lithuanian)
with real stories about abortions and no regrets
I have an allergy to latex. If you are allergic to latex, you have to be the very first patient that day. So they couldn't do this procedure for me because latex was already, like, latex was in the air. Or something.
Featuring real abortion stories from people in the U.K., Lithuania and Luxembourg, GOOD GIRLS takes an unapologetic and irreverent look at abortion: a cheeky and subversive show about abortion experiences often felt, yet seldom seen. Mischievously humorous and multilingual, with a sprinkling of songs, dances and some special appearances along the way.
The show is accompanied by a GOOD GIRLS book, with original illustrations and multilingual stories.
TEAM:
produced by anonyma coproduced by Théâtre d'Esch (Luxembourg)
as part of Esch2022 European Capital of Culture
supported by Planning Familial and Camden People's Theatre London (U.K.)
in collaboration with Kaunas City Chamber Theatre (Lithuania) and Kaunas2022 European Capital of Culture
writer/director Larisa Faber
dramaturg Gabrielė Labanauskaitė
composer Catherine Kontz
choreographer Hannah Ma
costume designer Marie-Luce Theis
video designer Shade Cumini
content creators Valeriia Voshchevska & Kassy Cho
music assistant Luka Tonnar
French translator Gabrielle Antar
stage manager Max Stoltz
production manager Martyna Zukaitė
with: Teklė Baroti, Monika Valkūnaitė and Nora Zrika
book illustrator Eleonora Lushchyk
book editor Lilly Burton
book graphic designer Christelle Vanden Broeck
PRESS:
"Dear people, if you're reading this, go see this play so you may also feel educated and entertained."
Jeff Schinker, TAGEBLATT (LU)
" (…) the rather rare choice of a comic and witty form of expression for the topic of abortion pays off. (…) Faber's play stands out in our theatre context because it does not compromise, it does not seek a compromise (…)"
Migle Munderzbakaitė, 7 DAYS OF ART (LT)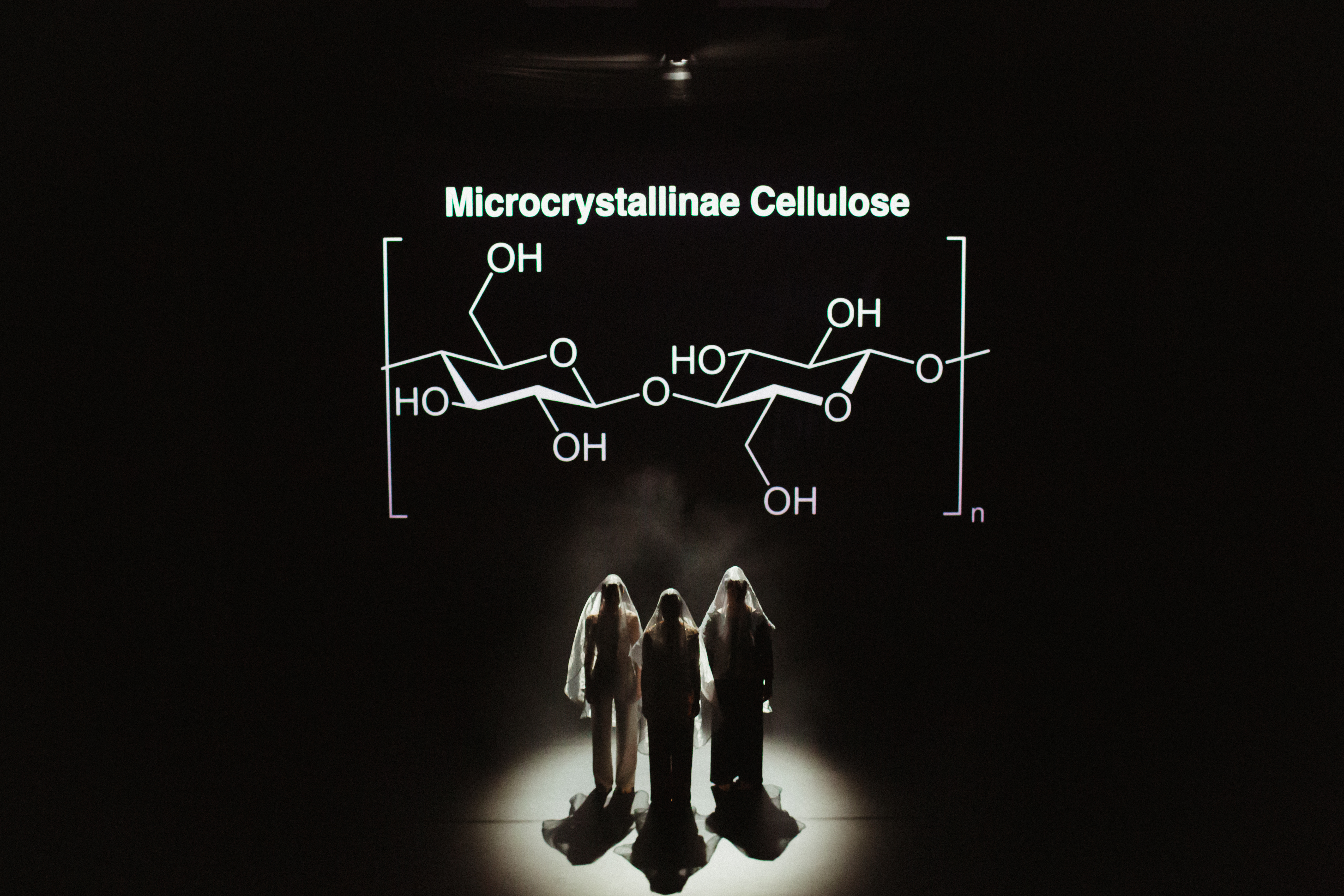 photos © Jeannine Unsen