PAPERCUT
(play, 2022)
written in English
based on conversations with Danielle Hoffelt about School Leaks
Mother of four. Teacher. Traitor.
Wife. Whistleblower. Star of School Leaks.
Inspired by the School Leaks scandal that rocked Luxembourg in 2015, Papercut tells the story of a secondary school teacher who becomes an involuntary whistleblower by denouncing failings within Luxembourg's school system. As she tries to set things right, she rattles a well-oiled system adverse to change, putting her job and family on the line.
Framed as a late-night talk show – musical numbers, sketches and special guests included – Papercut deals with the consequences of speaking up when shutting up would have been a much more comfortable choice. If you knew the price to be paid and could do it all over again – would you?
TEAM:
produced by Mierscher Kulturhaus
recipient of the Neistart Lëtzebuerg – Kultur bursary (Ministère de la Culture)
writer/director Larisa Faber
designer Marie-Luce Theis
sound designer Luka Tonnar
content creator Maida Halilović
with: Sascha Ley and Andrea Hall, feat. special guests
PRESS:
"Larisa Faber's Papercut is a superbly staged and exquisitely acted play that veers neatly between biting satire and psychological drama. (…) a spellbinding drama that asks universal questions about courage, commitment, ethics, loyalty, patriarchy and the whole rotten system."
Duncan Roberts, DELANO (25.01.2022)
""Papercut" erweist sich somit als ein Stück, das einschneidende ethische und moralische Fragen aufwirft und das man sich auf keinen Fall entgehen lassen sollte."
"Papercut" asks searing ethical and moral questions. A play not to be missed"
Nora Schloesser, Tageblatt (25.01.2022)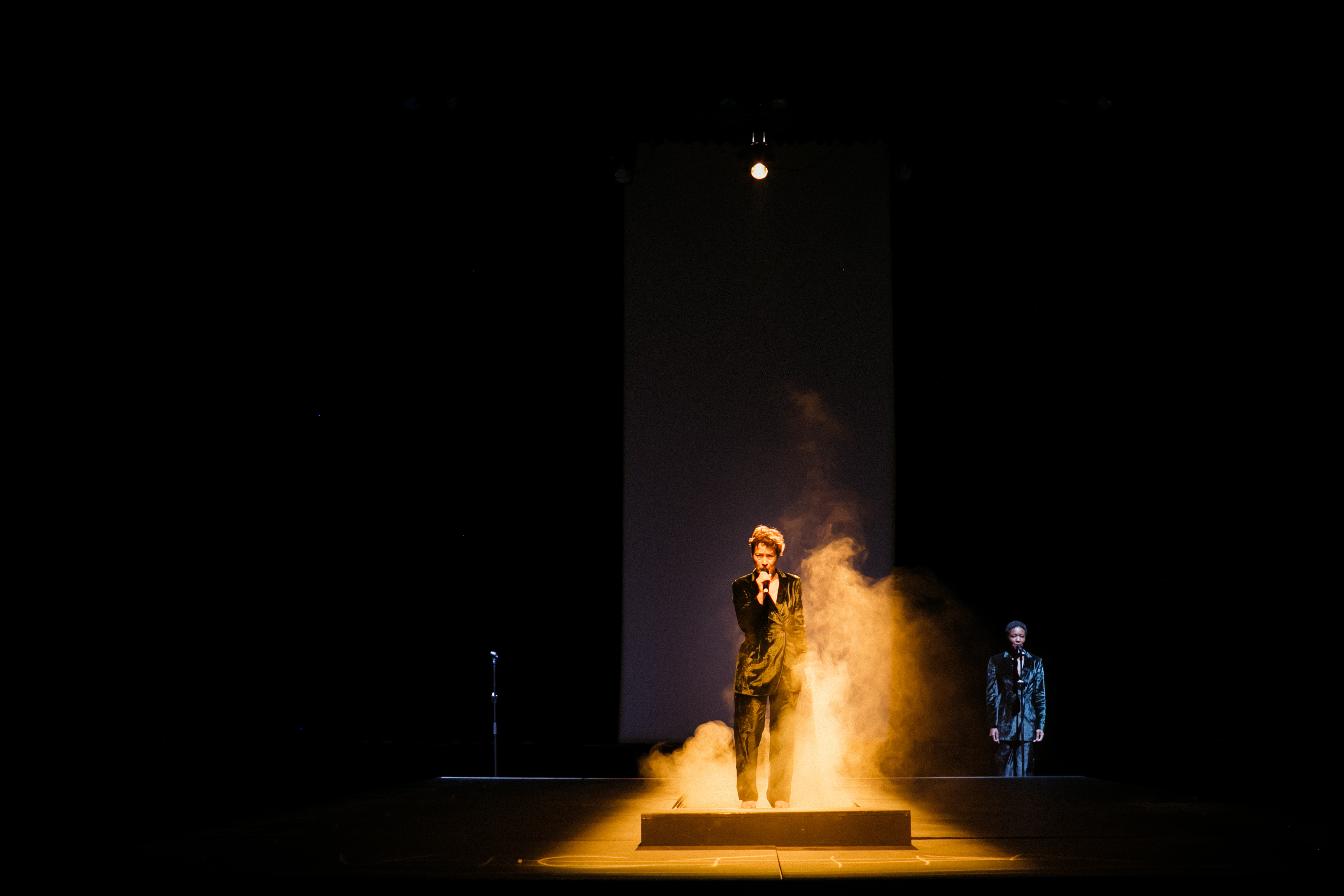 project photo © Jeanine Unsen